Queens Endoscopy ASC - Gastroenterologist - Fresh Meadows, NY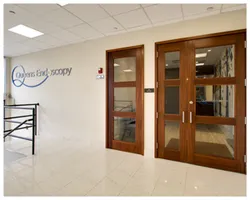 Queens Endoscopy resides in a 178,000 square foot building that houses modern and beautiful offices, retail and parking garage. Queens Endoscopy leading-edge office is on the main floor through the entrance closer to Utopia Parkway, and a state-of-the-art Endoscopy Suite is on the lower floor. We have the latest in Electronic Medical Record technology throughout the practice and endoscopy center, which allows us the most efficient methods of managing your health care records. In addition, the Endoscopy Suite utilizes the Olympus High Definition 180 Scopes, which improves the odds of detecting even the smallest polyps and abnormalities of the bowel.
Queens Endoscopy ASC, LLC is a state-of-the-art ambulatory endoscopy center dedicated to providing high-quality healthcare service, patient care, and operational excellence. We strive to make your stay with us as pleasant as possible by providing quality care in a warm, caring, personalized and professional environment. With the help of our professional staff , we also follow up to make sure that problems are resolved and your health improves.
In addition, we have just implemented the use of CO2 for colonoscopies, which means that our patients experience less bloating and discomfort after their procedure because the CO2 is absorbed by the body and does not have to be expelled.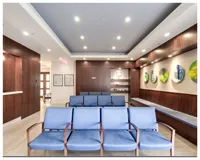 Our patient satisfaction scores have consistently been above national average in our Endoscopy Center, and comments include an appreciation for our professional and friendly staff, for the beauty and cleanliness of the facility, and for the convenience of being able to have their procedure at a cozy in-house facility rather than in a sterile hospital setting.
We are committed to providing care without regard to patient's religious beliefs, race, national origin, age, sex sexual orientation, or disability, and by making charity care available.
We want our patients to be informed about their digestive problems and treatments because informed patients make better decisions about their health and well-being. That is why we've included a section on this website covering common topics associated with gastroenterology and endoscopic procedures. We encourage you to look through these pages whenever you have an interest or concern related to your digestive health.
---

Queens Endoscopy ASC, LLC is accredited by The Joint Commission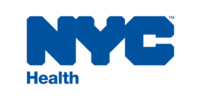 Queens Endoscopy ASC was recognized for the service and commitment to colon cancer prevention and the promotion of health equity in New York City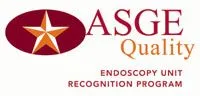 Recognized by the American Society for Gastrointestinal Endoscopy for promoting quality in endoscopy